Back to Main Blog
Wednesday, August 27, 2008
Goodbye to the best freind a city could have
This week,

Detroit mourns the loss of a true champion and friend, Colin Hubbell.

He deeply loved this city and gave his all to making it the best it could be.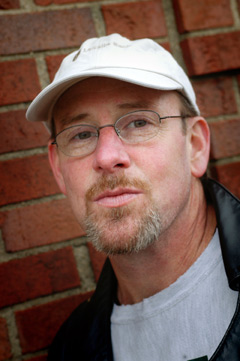 And beyond his work as a developer, Detroit-supporter, and transit-advocate, he was a kind and wonderful human being who never hesitated to share a hug and a smile.

Here are a few of the many wonderful remembrances

:



Colin Hubbell's Detroit: A Tribute to a Developer, Champion and Friend
By Clare Pfeiffer Ramsey, Model D



Hubbell Remembered


By: Kelli B. Kavanaugh, Claire Nelson, Ann Perrault, Sue Mosey, George Jackson, Dan Mulhern, and Kwame Kilpatrick in Model D



Colin Hubbell Led With His Best Self


By Dan Mulhern / Reading for Leading



Detroit's Colin Hubbell helped build a community


By M.L. Elrick, Detroit Free Press

Facebook: Colin Hubbell Fan Club

When the Good Die Young — In Memory of Colin Hubbell

Colin will be truly and deeply missed.