One of the core purposes of transit is to connect people to jobs. Nationally, half of all transit trips are to get to work.
So the first in a series evaluating our region's current and potential future regional transit will focus on connecting people to jobs.
How does our region's transit do at getting people to jobs?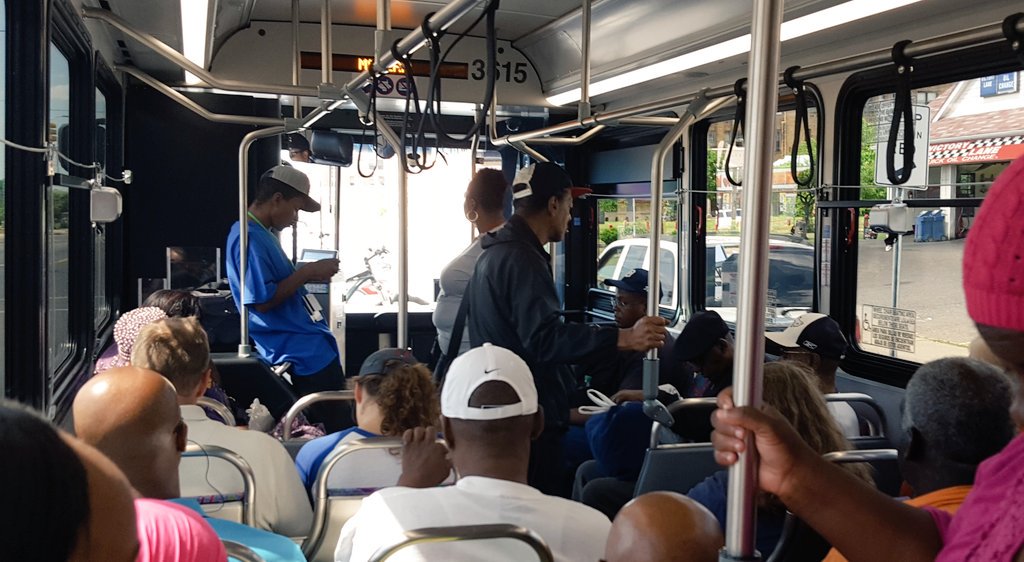 It works for some. Our current transit operators get more than 25,000 people to work each day. For some people traveling along major corridors during rush hour times, a bus commute can be easy, affordable and convenient.
Yet for far too many people, getting to work without a car is a huge struggle: 
I'm sure you know of James Robertson who became famous as The Walking Man for his 21 mile hike to work and back because the bus didn't go where and when he needed.
Have you heard of Michael Parker? He's a veteran who has to spend 3 hours on the bus to get to college.
How about Akeela Moore? She's a mom who has to leave by 4am to take 3 buses to get to work by 6am.
They are a few of the tens or thousands of people who undertake extrordinary efforts just to get to work or job training, all before they start their work day.
Many more people cannot access jobs at all. Today, 92% of jobs in Southeast Michigan cannot be reached within 60 minutes on public transit, according to SEMCOG.
All in all, our region does a poor job of connecting people to jobs.
The RTA's plan would help get people to jobs in several ways:
Travel to work would be faster, with four rapid transit lines that would make riding transit just as fast as driving.
Travel to work would be more reliable, with less waiting, thanks to 10 Cross-County Connectors that would operate far more frequently than current buses do.
People could reach job centers that are currently inaccessible by transit, including Livonia, Canton, Novi, Wixom, and Rochester Hills.
Travel to work could be more comfortable and productive, with Commuter Express routes featuring
It is not a silver bullet. Some jobs would still be inaccessible by transit and others would still take a long time.
But many people would easier, faster, more reliable trips to work on transit, which could make all the difference in the world to people like James, Akeela, and Michael.
Share your Story: How is your transit commute to work?
Tell us about the joys or challenges you face taking public transit to work and representatives from TRU or ACT may ask you to be in the next ACT video.