Meet our Team:
Megan Owens, Executive Director
Claire Nowak-Boyd, Outreach Manager
Andre S. Iadipaolo, Outreach Specialist
Bianca Miles, Social Work Intern
TRU does not currently have any paid positions open. Future positions will be listed here and announced in our e-newsletter.
Interested in volunteering? Sign up here.
Interested in interning? Find out more here.
Megan Owens, Executive Director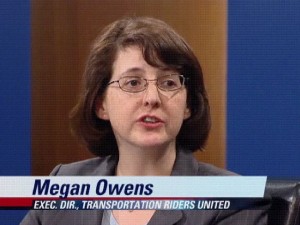 Ms. Owens coordinates and oversees all of TRU's advocacy, education, fundraising, and engagement, always maintaining focus on the goal of improved transit. She is TRU's lead spokesperson and a frequent source for local and national media. She led TRU's work advocating the creation of the Regional Transit Authority (RTA) and continues to watchdog their work.
She is also on the Executive Committee of the RTA's Citizens' Advisory Committee and the Oakland County Public Transit Authority, which oversees SMART bus service in Oakland County. Dedicated to ongoing learning, she completed fellowships with Detroit Regional Chamber's Leadership Detroit, the Michigan Nonprofit Association's Executive Leadership Fellowship and the Center for Progressive Leadership.
Previously, Ms. Owens spent six years with PIRGIM (the Public Interest Research Group in Michigan) leading the passage of state identity theft laws and advocating a reduction air pollution from coal-burning power plants. She has also worked on several political campaigns and taught environmental education in the Michigan State Parks.
A nearly lifelong Michigan resident, she graduated from the University of Michigan's School of Natural Resources and the Environment where she co-lead the nation's largest voter registration drive and promoted community service. She currently lives in Detroit with her husband and daughters and enjoys traveling, baking, video games, and Detroit's wonderful festivals.
Claire Nowak-Boyd, Outreach Manager
Ms. Nowak-Boyd coordinates TRU's administration, events, and member communications. She launched the Transit on Tap event series.
She graduated summa cum laude from Wayne State University with a BA in Urban Studies and a minor in Economics. She is best known for serving as past Executive Director of Preservation Detroit, and is passionate about improving transit as a way to spare historic buildings from being demolished for parking and freeway widenings. Ms. Nowak-Boyd worked as a Planner in lieu of a Zoning Administrator in the Planning and Development Department of the City of Flint. She has also knocked on doors doing foreclosure prevention outreach in Delray and 48217. An avid civic participant, Ms. Nowak-Boyd has attended and spoken at numerous public hearings about transportation related topics. She lives in Hamtramck.
Andre S. Iadipaolo, Outreach Specialist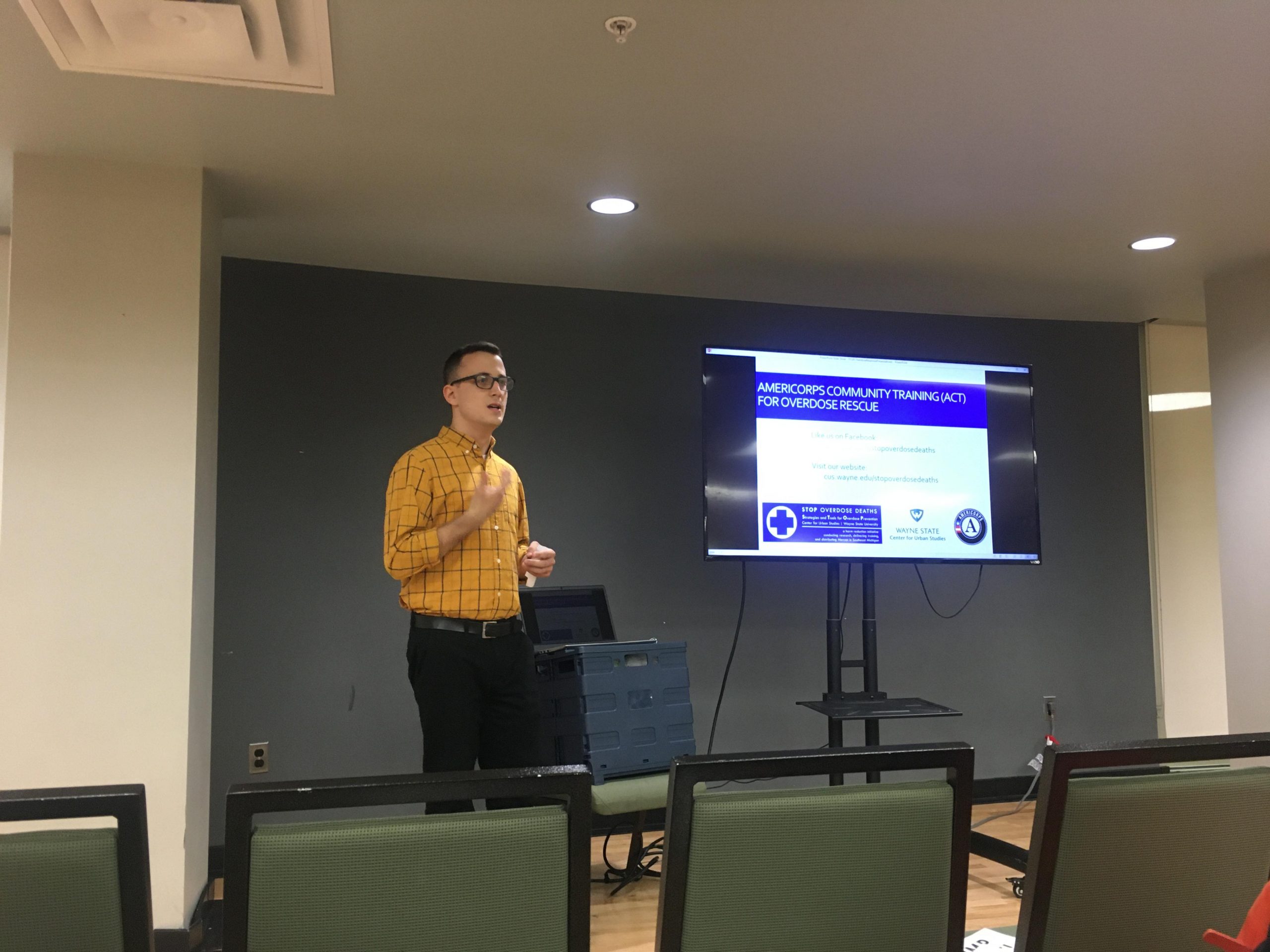 Mr. Iadipaolo is a community social worker and consultant from Livonia, MI. As Outreach Specialist, Mr. Iadipaolo utilizes multi-media storytelling to illustrate transit as both an essential service and issue. He also produces & occasionally hosts TRU's "Tapping Into Transit" web-series. Mr. Iadipaolo holds a Masters' of Social Work from Wayne State University, with a concentration in Community Development.
Outside his advocacy work, Mr. Iadipaolo enjoys making music, cooking, and exploring the beautiful city of Detroit.
Bianca Miles, Social Work Intern
Bianca Miles is a Master of Social Work student at Wayne State University with a concentration in Policy. She is TRU's 2020/2021 Social Work Intern. With TRU, she plans to use her skills in communication and leadership to help further engage with members and affiliates on TRU's actions in the community.
Ms. Miles obtained her Bachelor's of Social Work with a minor in Communication from Western Michigan University in April of 2020. She is a proud member of Sigma Gamma Rho Sorority, Inc., initiated in Spring 2018.
In her free time, Ms. Miles loves to cook, walk around her neighborhood, and hang out with family and friends.