After an 18 month COVID delay, the hotly-anticipated D2A2 Detroit to Ann Arbor express bus service is finally ready to hit the road!
Beginning October 18th, riders will be able to book connective trips between two of Southeast Michigan's busiest cities. D2A2 is a landmark step towards truly regional public transportation, and a major victory for bus riders.
The service will provide hourly trips between Detroit and Ann Arbor for 16 hours a day, Monday to Friday (5:45 a.m.-11:00 p.m.).
A few trips will also be available on Saturday and Sunday.
A much-anticipated service
D2A2 originally launched on March 13th, 2020, but shut down after two short weeks because of Michigan's Stay-At Home orders. Since then, the Regional Transit Authority (RTA) has kept a close eye on relaunching the service. The RTA's Ben Stupka even gave an update at TRU's 'State of Transit 2021' event this past January. 
"Now that our workforce is returning to in person and entertainment venues are welcoming fans back, we are extremely excited to announce the restart of the service. Our board, staff, and transit partners worked hard to make this return possible. It's time for the return of D2A2."

Ben Stupka, RTA Interim General Manager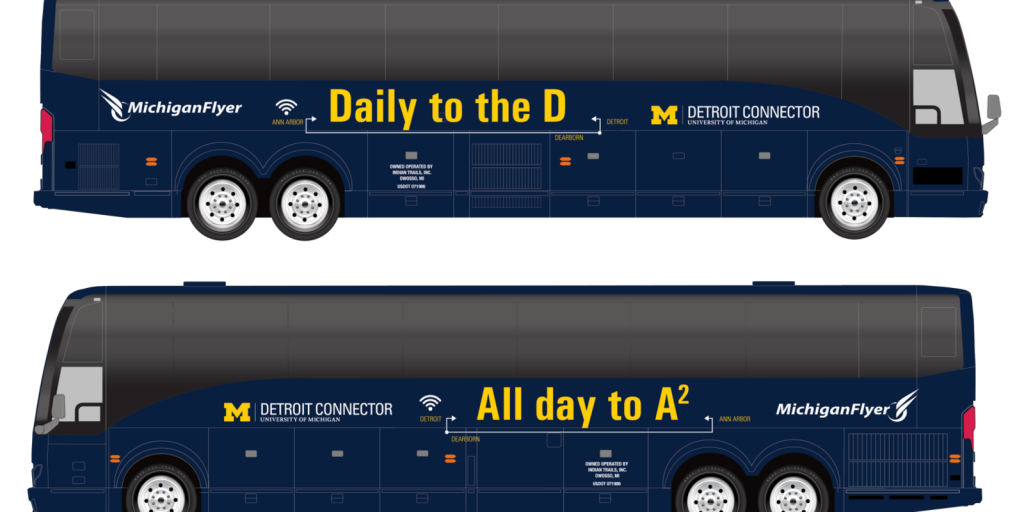 Bus riders and advocates have long been pushing for an express service like D2A2. Because Detroit and Ann Arbor are two of the region's cultural and commercial hubs, a dedicated, connective bus route will open new doors for many riders.

D2A2 will help residents reach jobs in different markets, experience cultural events in both cities, and allow them to explore new areas with friends and family.
Many TRU supporters have been looking forward to the relaunch, and we are proud to be among the first to announce it. Way to go, RTA!