The RTA oversees regional transit.
Every region needs someone in charge of transit. Before the RTA, no single entity was.
The Regional Transit Authority was created by state law in December 2012 to coordinate, oversee and improve transit for Macomb, Oakland, Washtenaw, and Wayne Counties, including Detroit and Ann Arbor.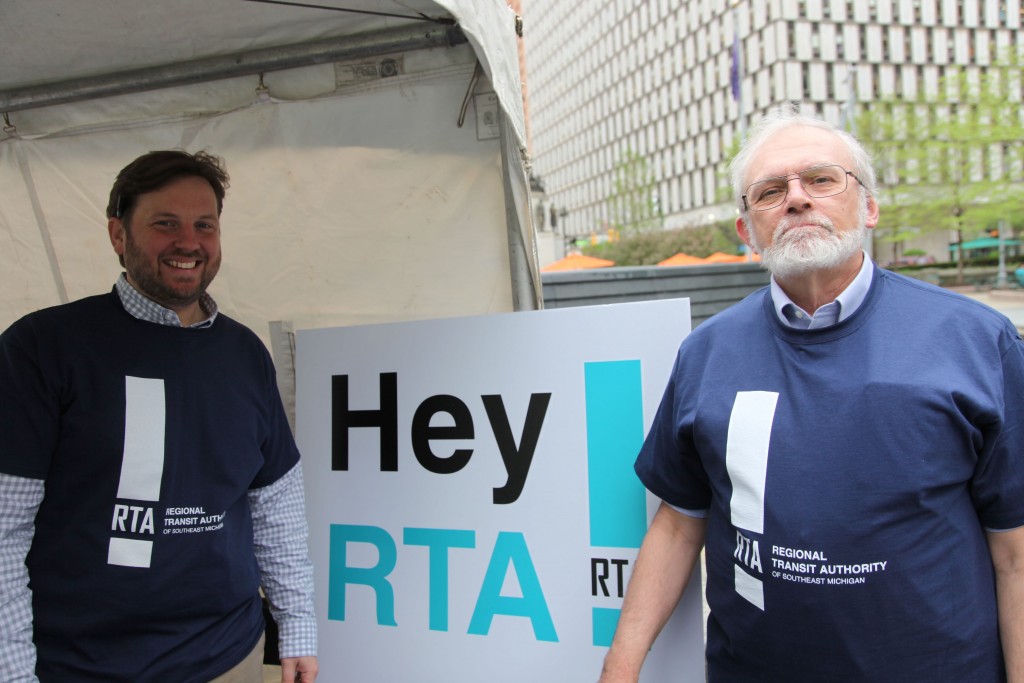 The RTA coordinates and oversees existing transit providers throughout the region, including DDOT, SMART, the People Mover, and AAATA. It does NOT run transit or have any plans to replace or take over existing agencies.
The RTA is overseen by a Board of Directors appointed by the County Executives and Detroit's Mayor. That board selects the CEO or General Manager to run daily operations and hire other staff.
The RTA is supported and advised by a Citizens Advisory Committee and a Providers Advisory Committee.
The RTA can propose to the voters new funding for regional transit, as it did in 2016, if all counties agree.
The RTA includes all of Macomb, Oakland, Washtenaw, and Wayne Counties, including Detroit. Other counties can join in. There is no provision for any city or county to leave.
The RTA was initially directed to plan, fund, and operate a Rapid Transit service along Woodward, Gratiot, and other major corridors. While plans were developed in 2015, they cannot be launched without additional funds raised.
TRU is proud to have played an important role in the RTA's creation. (PDF)
The Regional Transit Authority is responsible for developing and updating a master plan for how to improve regional transit and better connect Wayne, Washtenaw, Oakland, and Macomb counties.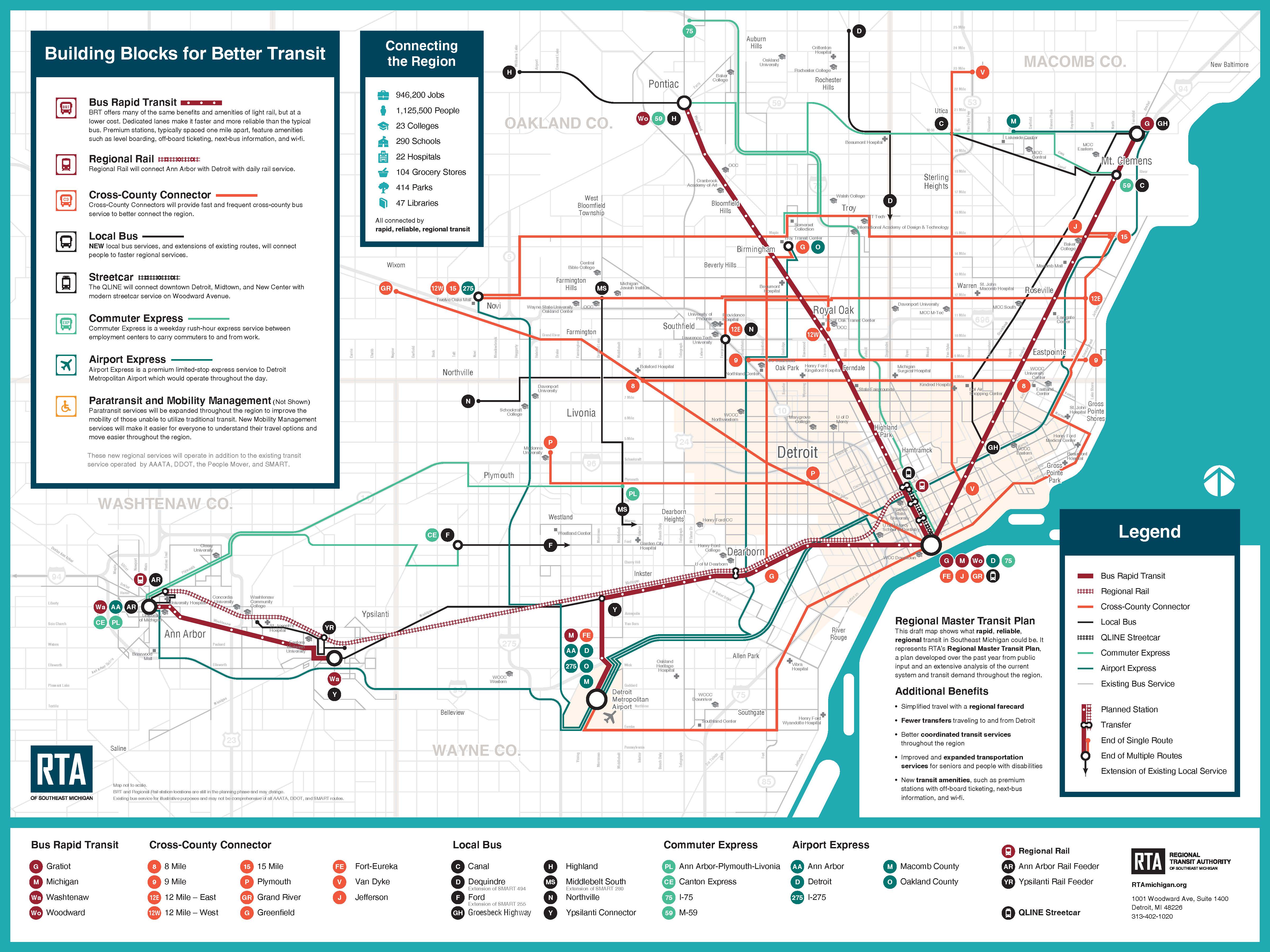 The RTA Board adopted the Regional Transit Plan in 2016 (including a detailed map of services that would be provided) with support from all four counties and the City of Detroit. This plan would provide a quick and seamless transit network across the region, enabling more people to access jobs and other services. The plan would also implement the regions first bus rapid transit lines along Woodward, Gratiot, and Michigan Ave, along with a Detroit to Ann Arbor rail line, in order to connect more people to more places in a timely manner.
Unfortunately, voters narrowly defeated the proposed 1.2 mil property tax measure in Nov 2016 that would have enabled these and other transit improvements. Despite that, the development of the plan spotlighted several important needs that RTA and/or the transit providers were able to make happen using existing resources or alternative grant funding.
The DART card now provides a single fare card and app for unlimited rides on DDOT, SMART, and the QLINE.
SMART's FAST buses seamlessly connect the city and suburbs along Woodward and Gratiot every 15 minutes and run 7 days a week, 20 hours a day.
SMART's Michigan Avenue FAST bus connects to Metro Airport, providing an easy one-seat ride between the airport and downtown 7 days a week.
RTA, AAATA, and Indian Trails provide the D2A2 Express bus connecting Detroit and Ann Arbor 12 times a day and 7 days a week. (Paused due to COVID from April 2020 through October 2021)
RTA listened to concerns and suggestions and proposed an updated draft plan – the Connect Southeast Michigan plan – in 2018, although it was not formally adopted by the RTA Board of Directors.
The RTA continues to incorporate feedback about how regional transit can better serve southeast Michigan and will propose an updated plan in future years. Stay tuned!