We at TRU strongly believe that Black Lives and Black Communities matter, now and always.
We are outraged and appalled by the extrajudicial murders of George Floyd, Breonna Taylor, Ahmaud Arbery and far too many other BIPOC (Black, Indigenous, People of Color) in this country.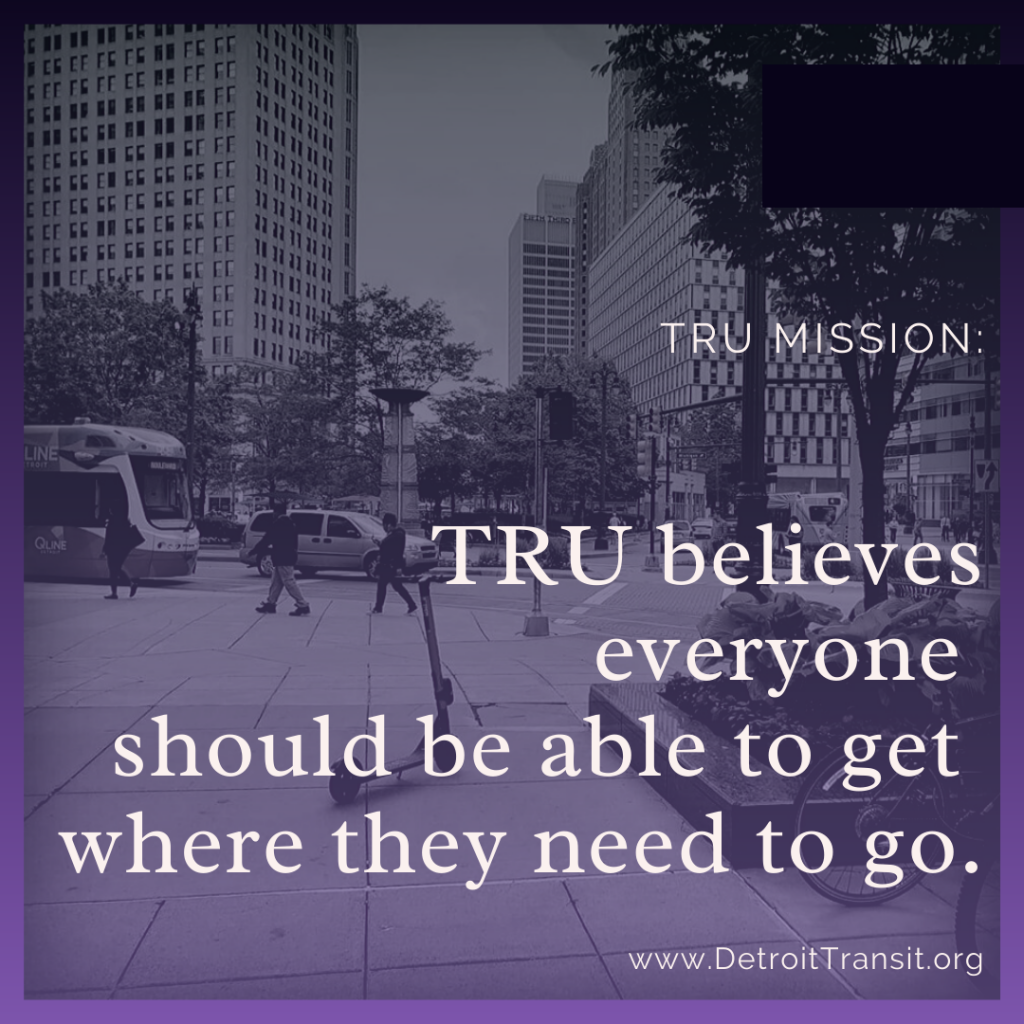 TRU's core mission is that everyone should be able to get where they need to go, with a focus on public transit and physical mobility. That includes the ability to travel or simply exist in public spaces without threat of physical or emotional harm. Every person should be safe while walking down the street, riding on a bus, driving their car, or anywhere else, regardless of the color of their skin.
Transportation is inseparable from issues of equity and race, especially here in Detroit.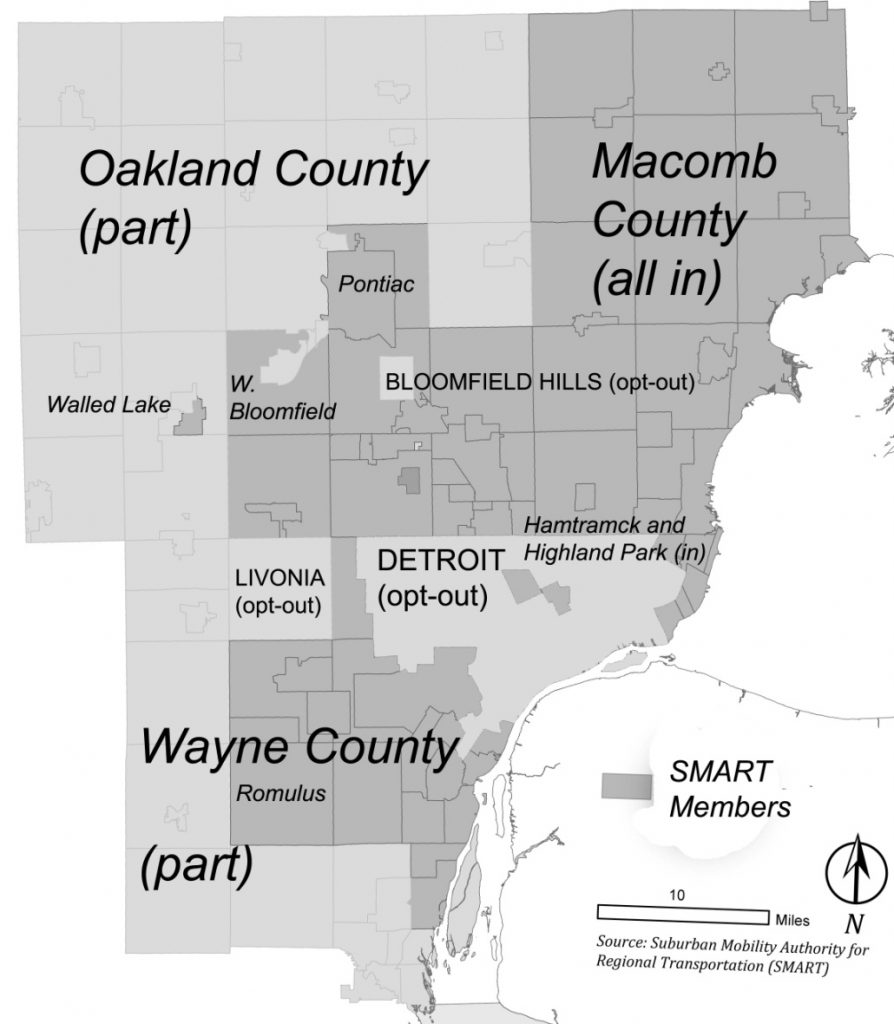 As in many cities, highways were often deliberately placed to tear through the hearts of Black neighborhoods and Black business districts, disconnecting communities and destroying wealth for generations in the process. Job sprawl and ongoing redlining took opportunity out to the suburbs, often out of reach of bus riders of our nearly 80% Black city to this day.
Our region's segregated transportation systems continue to bar far too many people from opportunities to learn, work, and thrive, simply because they don't drive. We are committed to changing this.
We fight for great public transit in part because it cannot be denied to anyone based on race, unlike taxis and ride-hailing.
At its best, public transit brings diverse people together in a shared sense of togetherness. Public transit can break down social silos and connect people to opportunities and to each other.
TRU is committed to equality and justice.
TRU is proud to continue our two-decade-long fight for reliable, affordable, and equitable transit. Transit that connects all parts of our region is essential to enable opportunities for Black Detroiters and our community at large.
Additionally, we humbly stand in solidarity with this movement and lend our voices to the chorus condemning injustice regardless of who perpetrates it. Our team is exploring ways we can be actively anti-racist, starting with redoubling our efforts to actively listen, learn, and be supportive allies to those too long unheard. We commit to together identify additional ways we can better reflect the diversity of our community in our board and staff and to fight against racism that has plagued our community for far too long.
Please join us in listening and learning:
Please share your thoughts, feelings, and suggestions with us at info@DetroitTransit.org.