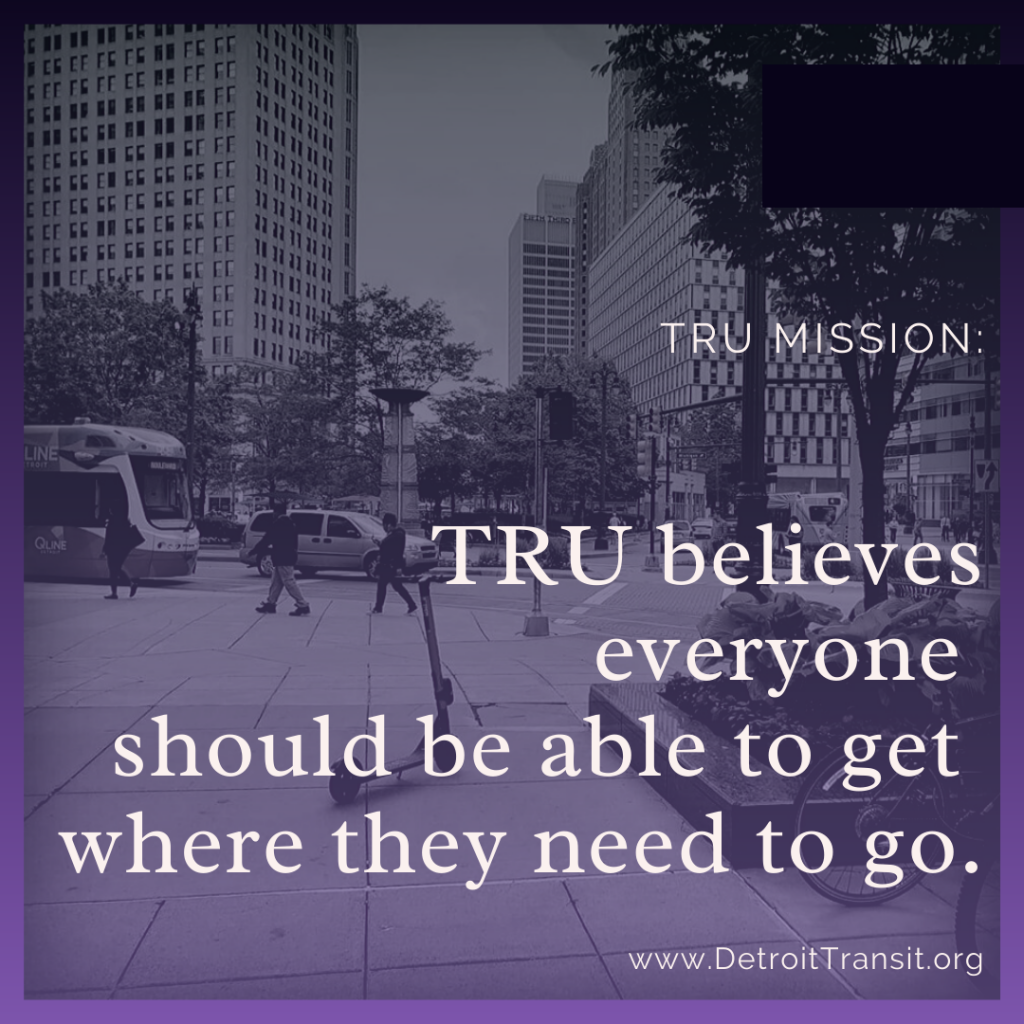 For most of the past twenty years, TRU's mission statement remained largely unchanged:
TRU's mission is to improve and promote public transit throughout greater Detroit in order to restore urban vitality, ensure transportation equity, and improve quality of life. TRU believes the Detroit region needs a balanced transportation network because transportation investments shape our future.

TRU mission statement adopted in 2001 as amended in 2009
While there is nothing actively wrong with this, it's rather limiting and not especially inspiring to anyone who is not already passionate about transit. So after several months of consideration and consultation, TRU's Board of Directors adopted this new mission statement:
TRU believes everyone should be able to get where they need to go.

We educate, mobilize, and advocate for more and better public transit and other affordable mobility options throughout metro Detroit.

TRU's new mission statement, officially adopted Nov 13, 2019
A widely distributed statement of mission and purpose, it should clearly express the organization's goals, and serve as a guide to organizational planning, decision-making, and setting priorities among competing demands. It should present a compelling reason for individuals, foundations and corporations to support it financially.
So how'd we do? We'd love your thoughts on this new mission statement!