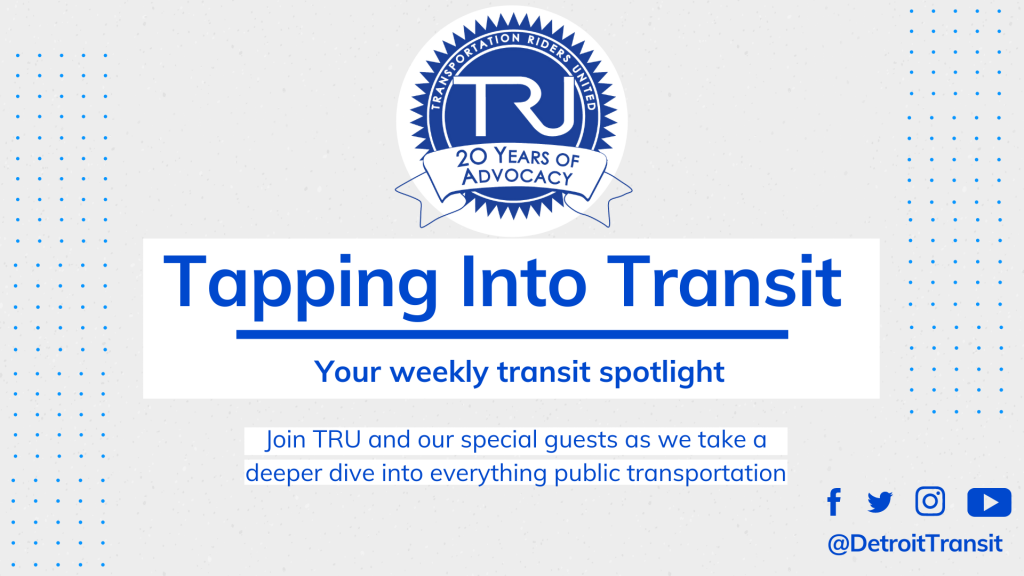 Click HERE to Watch the Full Conversation on YouTube Now
Tap into transit! TRU is excited to announce our new video webseries, "Tapping Into Transit". Join us as our two featured guests take a deep dive into all the latest transit news and developments. For our first episode, TRU board member Nicole Brown interviews TRU Executive Director Megan Owens about the impact COVID-19 has had on Detroit transit. During the brief conversation, Owens addresses the safety of riding public transit and outlines best practices for ensuring rider safety.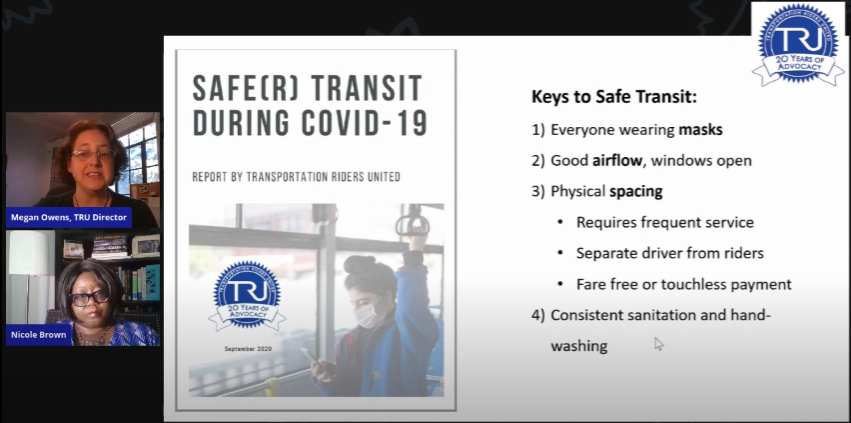 "It wasn't just magic or good luck….our transit agencies figured out how to do it [transit] safely…"

Megan Owens, Transportation Riders United
For more insight into how COVID-19 impacted Detroit transit, be sure to check out our official TRU report: Safe(r) Transit During COVID-19 – or read the Executive Summary.
Stay tuned to our website and social media for more episodes of Tapping Into Transit! Also, to suggest future show topics or to request an appearance, please send an email to Info@DetroitTransit.org