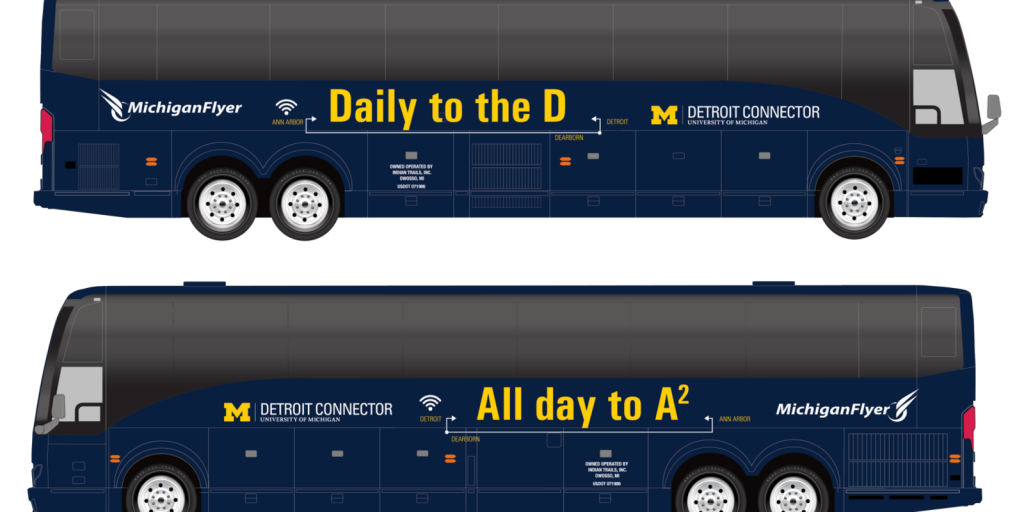 The transit-less gap between Detroit and Ann Arbor has long been a struggle for anyone who doesn't drive. One Ann Arbor employer said he felt I-275 was a hidden wall that he couldn't hire anyone from beyond.
The University of Michigan has been offering the Detroit Connector service for several years, running a few bus trips between U of M's central campus in Ann Arbor with U of M's Dearborn campus and their Detroit Center in midtown Detroit. Open to anyone for $6 each-way, it's been a lifeline for some! But its limited schedule limits its usefulness to many.
RTA and AAATA will soon launch a new daily express bus service between Detroit and Ann Arbor as an RTA pilot project:
The RTA in partnership with the Ann Arbor Area Transit Authority (The Ride) is proposing to offer a new pilot express bus service connecting Detroit and Ann Arbor, Michigan. The proposed service will provide hourly trips between the two communities for 16 hours a day during the week (6:00 a.m.-10:00 p.m.) and limited service on Saturday and Sunday. Proposed one-way fares for this service are: $12 base fare, $10 advanced booking discount, $6 eligible senior/disability fare. The proposed service would be a demonstration project intended to establish the market for transit in this corridor and evaluate the effectiveness of other commuter/congestion mitigation strategies along this corridor.

RTA Public Hearing Notice
(While most of us would prefer a commuter train along the Amtrak route, despite decades of consideration, that's still dependent passing a regional transit ballot measure for dedicated funding.)
Some people are already voicing concerns about the higher fare, where in Detroit it will stop, and whether Dearborn will be included or not.
Excited? Concerned? Have ideas for improvement? You can have your say too!
RTA wants your input. These service details are still just a proposal and can be modified. Now through January 13, everyone is invited to share their thoughts, concerns, and suggestions about this pilot project.
Attend a public hearing:

Wed Jan 8 at 1pm at the SEMCOG/RTA office at 1001 Woodward, 14th floor, Detroit
Wed Jan 8 at 5pm at the Ann Arbor Downtown Library at 343 5th Avenue

Email your thoughts to info@RTAmichigan.org
Or call 313-402-1020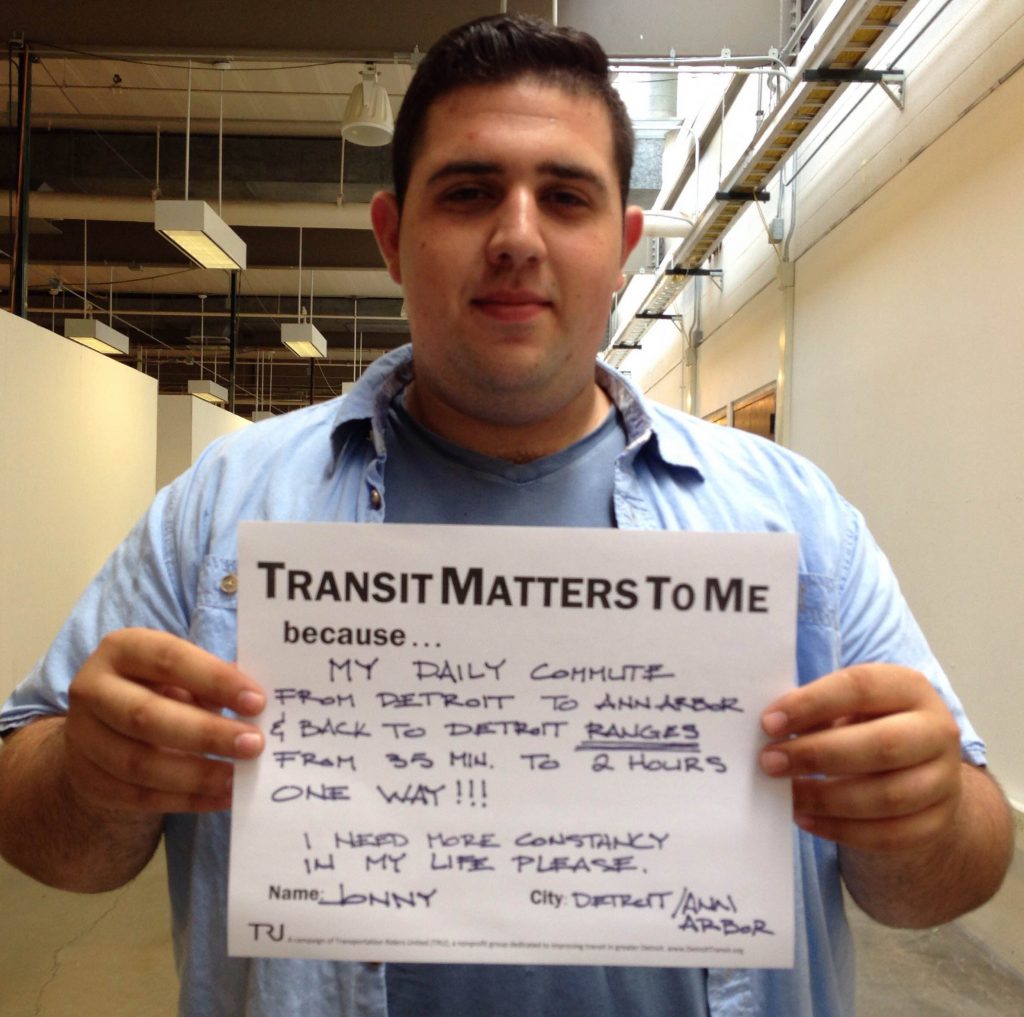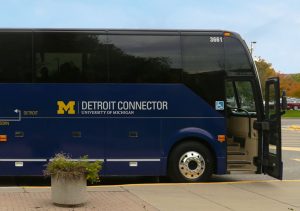 Indian Trails, a century-old Michigan company, has been selected by AAATA as the preferred vendor. Early proposed service details sound pretty great:
Service will be provided on modern 56-seat coaches and will be equipped with adjustable deluxe three-point belted seats, arm rests, foot rests, individual lighting and climate controls, restrooms, overhead and under-belly storage (for bike storage), wi-fi, electrical outlets and/or USB charging ports, security camera systems, … and all will be ADA accessible with wheelchair lifts.

RTA Board Memorandum dated Nov 19, 2019
We at TRU are pretty excited about this potential, both to provide greater connections between two great cities and to start building and demonstrating ridership for an eventual commuter train along the same corridor. Let's help make sure this service is as great as it possibly can be!
For more information, visit the RTA webpage, review their FAQ, or go to a public hearing.
TRU's advocacy and civic engagement is made possible with grant funding from United Way of Southeastern Michigan.