Michigan leaders are currently deciding how to spend more than $10 billion in federal infrastructure investments and billions more in stimulus and other surpluses. That's on top of the $5 billion the Michigan Department of Transportation spends every year.
"Don't tell me what you value. Show me your budget and I'll tell you what you value."

– President Biden
State and federal leaders have a lot of very nice things to say about improving transit, tackling the climate crisis, and improving equity, but will their budgets demonstrate it?
TRU is ready to make sure they put their money where their mouth is and make the major investments in public transit Michigan has long needed.
Why now? For the first time in 40 years, the Michigan Legislature has leaders who understand the value transit. Critical transit investments that were blocked in the past by rural anti-tax legislators are finally possible. But with so many diverse needs facing Michigan, transit improvement is far from guaranteed.
For decades, the state has spent more than 12 times more on roads and highways than on transit, rail, bikes, and all non-road transportation put together. Transit agencies across Michigan depend on the state for a significant part of the funding that keeps their buses rolling, but that funding has been stagnant for decades while expenses and needs grow.
TRU is ready to fight for the transit our state needs!
We're ready to take proven solutions to the legislature and make a powerful case why they're great for working families, our economy, our climate, and more.
Increased transit funding to enable more balanced transportation investments after decades of neglect;
More options for local communities to invest in transit, including amending the RTA so we can get regional transit back on the ballot;
Valuing climate change in transportation decision-making so transportation can finally be part of the climate solution; and
Making Michigan's streets safer for everyone using them, especially people who walk, ride, or roll.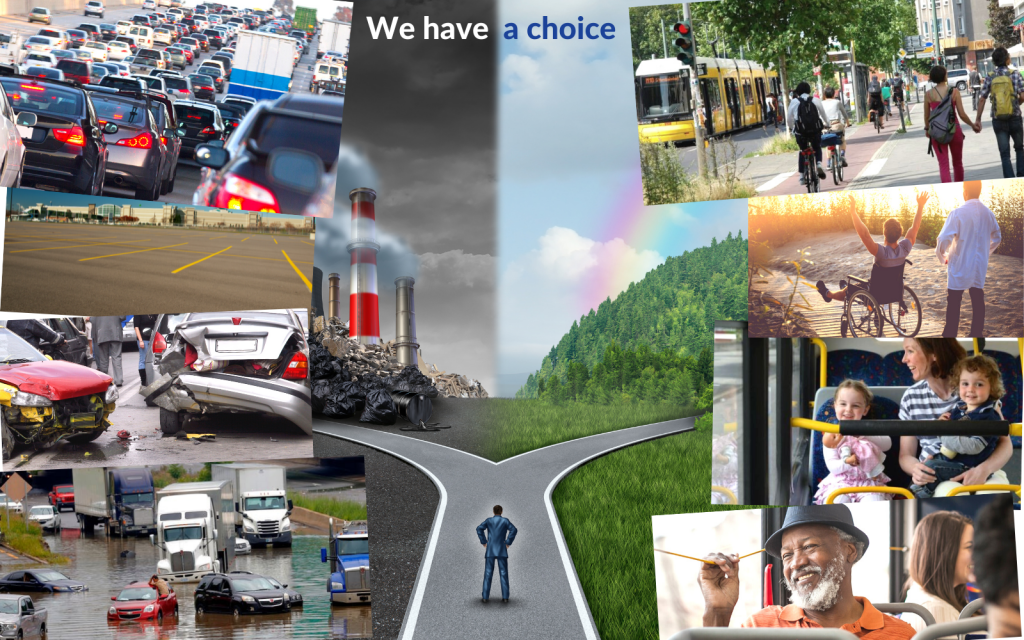 Values-Based Transportation Investments
Investments made by the State of Michigan with our tax dollars must match the core values that matter – especially access for all, equity, affordability, and sustainability. We will evaluate state transportation spending through these value lenses.
Access for All: Everyone in Michigan should be able to get where they need to go, regardless of whether they drive. Michigan transportation investments must improve opportunities for people to get to work, school, appointments and elsewhere without
Equity & Justice: The state and federal governments have committed to 40 percent of the benefits of climate and water investments flow to disadvantaged communities that are marginalized, underserved, and overburdened by pollution. Transportation investments should be prioritized similarly.
Affordability: Getting to work or school shouldn't be a major financial burden, yet Michigan families spend nearly 1/4 of their entire household budget on their cars. Michigan transportation investments must provide reliable options for people that don't require driving.
Sustainability: Michigan has committed to be carbon neutral by 2050 including 52% reductions by 2030. Michigan transportation investments must explicitly cut climate pollution including both electrifying vehicles and decreasing how much people drive. Both are necessary.
Healthy and Safety: Our transportation system should not be killing us. Future transportation investments need to substantively and rapidly decrease harm from car crashes and air pollution, especially for kids, elderly, and other vulnerable populations.
If you're part of an organization that agrees with these values, encourage that group to sign on in support!