Thanks everyone who made this an excellent event
Including our nine speakers, 70 in-person attendees, and 90 virtual attendees!!
Please enjoy these recordings, if you missed it or want to revisit it. More recap coming soon:
---
---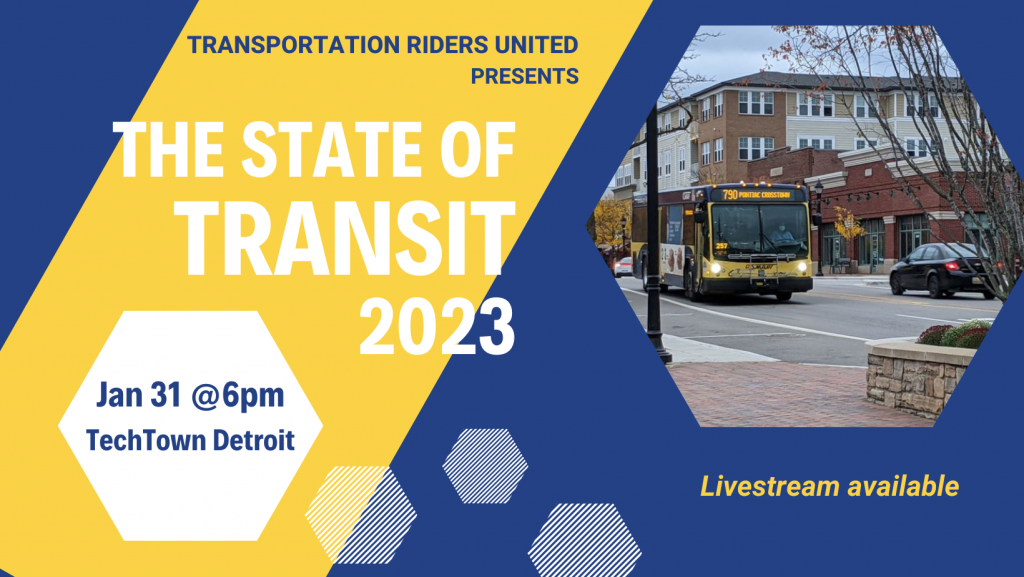 Top transit leaders, advocates, and riders will share progress from 2022, plans for improvements in 2023, and your role in making it happen!
When: Tuesday evening January 31 at 6pm
Doors open at 5:30pm for registration, refreshments, activism, and networking to start the evening off. See those people you haven't seen in three years!
The official State of Transit program will run from 6:15-7:45pm, followed by dessert and more activism and networking opportunities.
Where: TechTown Detroit
TechTown Detroit is at 440 Burroughs in midtown Detroit. Just west of Woodward and south of Grand Boulevard. It's conveniently located near all Woodward transit routes and the DDOT 16, 23, and 42 buses.
Free parking is also available, located off Amsterdam between Woodward and Cass. The entrance to TechTown is just west of Cass on Burroughs Street (one block south of the parking lot.)
Note – in-person registration is nearing our 120 person capacity. The event will also be livestream virtually for anyone unable to attend in person.
Who: Everyone is welcome!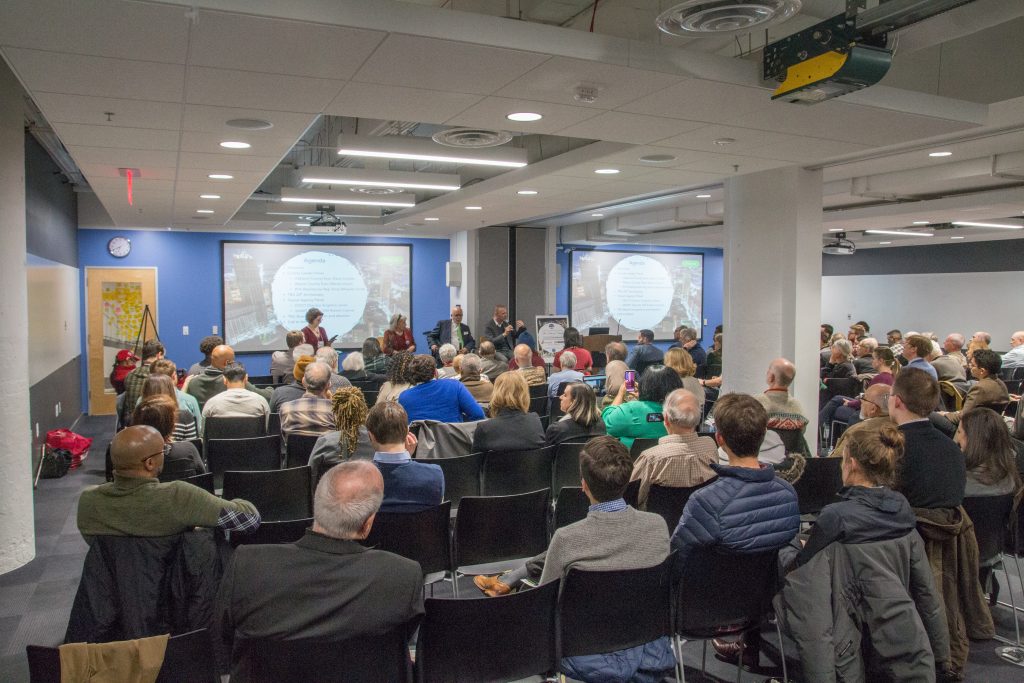 The State of Transit speakers will include:
Oakland County Commission Chairman Dave Woodward
Detroit Director of Transit Mikel Oglesby
SMART Deputy General Manager Tiffany Gunter
M-1 Rail President Lisa Nuskowski
People Mover General Manager Robert Cramer
RTA Chief Operating Officer Harmony Lloyd
Several area bus riders
TRU staff sharing our progress and priority plans!
How:
There is a suggested donation of $25 to cover event costs and support TRU's year round transit advocacy. Everyone who gives $5 or more becomes a member of TRU for the year. Everyone is welcome with or without a donation.
Please note, masks will be required whenever not actively eating or presenting.
The event will also be livestream virtually for anyone who cannot attend in person. Register for the Zoom webinar here.
Send questions or accommodation requests to Deb@DetroitTransit.org.
Hope to see you there!