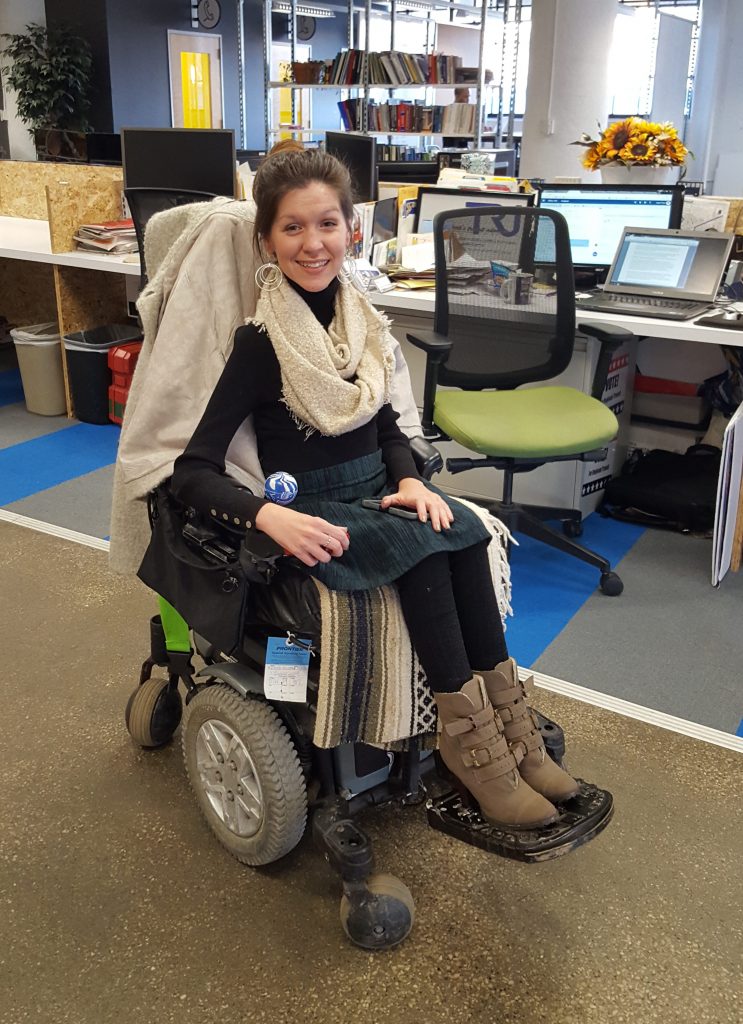 Some people claim north Oakland won't benefit from regional transit.
Who better than someone who grew up in north Oakland unable to drive to show why they're wrong!
TRU Board Member Kristen Milefchik countered a misleading Oakland Press article with both personal experience and powerful facts.
Since The Oakland Press limits free access, quotes from each piece are below, so you can read for yourself!
A group of 21 Oakland County township supervisors are speaking out in opposition of efforts to get a regional transit plan on ballots in November.

The Oakland County Association of Township Supervisors passed a resolution "vehemently" opposing House Bill 5229 and the Regional Transit Authority (RTA) of Southeast Michigan's efforts to, once again, seek placement of a regional transit tax proposal on ballots, four years after a proposal was shot down by voters in Oakland County. . . .

David Scott, Commerce Township supervisor, said the RTA has done nothing to provide better transit services to ancillary or rural locations across Oakland County. He said there is a right transit plan for Oakland County, one that allows for community's to opt-out and addresses transportation needs in the areas where it's actually needed.

"They are simply flipping the script and are just eliminating Macomb County from the equation," he said. "The RTA is trying to get Wayne and Washtenaw counties to force it on Oakland County. None of the RTA services will benefit Commerce Township residents. Any community north of 15 Mile Road will see no benefit from this transit plan."

Bill Mullan, Oakland County media and communications officer, said the county's goal is to put the best transit plan before residents for consideration. He said opposition to House Bill 5229 "is driven by inaccurate information, including the false narrative that there will be a huge tax increase."

By Mark Cavitt in The Oakland Press, Jan 14, 2020
I grew up in northern Oakland County and I don't drive a car. It is wrong for township supervisors to say there is no benefit to public transit. I find it personally offensive that they "vehemently" oppose even placing a regional transit plan up for a vote.

I am a life-long wheelchair user who has lived in multiple north Oakland communities that are public transportation deserts. For anyone who can't drive, can't afford to drive, or just doesn't want to drive, access to public transportation is most certainly a benefit. One that I missed out on and has cost me and countless others dearly.

Cars are expensive. Wheelchair accessible vehicles cost upwards of $50,000, so many wheelchair-users can't afford their own vehicle. Add to that people who can't drive because of vision impairments or physical injuries, because they are too young, or because they've aged out of driving (an ever-increasing population). So how can public transportation provide no benefit when one third of society doesn't drive?

While most northern communities are unlikely to have fixed bus routes, we would still benefit. I'm originally from the Clarkston/Independence Township area, just a 10-minute commute from Great Lakes Crossing. If regionwide transit had been available while I was going to school for my Master's degree at Wayne State University, I could have taken the Independence Township seniors bus, which only travels outside the boundaries of the city to go to Meijer or Great Lakes Crossing in Auburn Hills, to travel the rest of the way to school by bus.

With regionwide transit, I wouldn't have had to stress over not being able to graduate on time when my van's lift broke down during my last semester. By the grace of some very generous friends who lifted me in and out of their own vehicles and pushed me around in my manual wheelchair for those few miserable weeks, I did finish school and earned my degree. However, my van permanently broke down less than 6 months later, leaving me stranded for months until I was able to raise enough money through fundraising to buy another used vehicle.

I'm far from the only person in this situation. For both people with disabilities and for our communities' growing senior population, isolation and guilt of having to depend on friends and loved ones for rides are major problems for anyone who is unable to drive. It impacts people's quality of life. Research shows that seniors without transit who no longer drive make 15% fewer trips to the doctor, 59% fewer trips to shop or eat out, and 65% fewer trips to visit friends and family, than drivers of them same age.

Transit isn't just important for seniors. The old-fashioned idea that being a car-owner means "freedom of the open road" just doesn't apply to younger generations anymore. Even if older generations like their auto-centric rural lifestyles, most younger people want the choice of a more urban setting where a car is an option, not an expensive requirement. Even if you never personally use transit, it's a lot easier to visit your kids and grandkids in Royal Oak or Detroit than in Chicago or DC.

People who drive can benefit from transit too. My father is a successful manager for a successful auto parts manufacturing company and loves his car. He has to drive to Southfield from Clarkston every day to work and would gladly take a bus to work to not have to fight through I-75 traffic. If an able-bodied baby boomer from a northern Oakland County township feels that way, it's just absurd to make a blanket statement that there is absolutely no benefit of regional transit to Oakland County.

I think it'd just be fair to give Oakland County residents another chance to vote on it.

By Kristen Milefchik, in The Oakland Press, Jun 19, 2020. Kristen, 38, is a lifetime wheelchair user and disability and transit advocate.