By Corey Rowe
As a commuter student, my day-to-day schedule revolves around transportation to and from campus.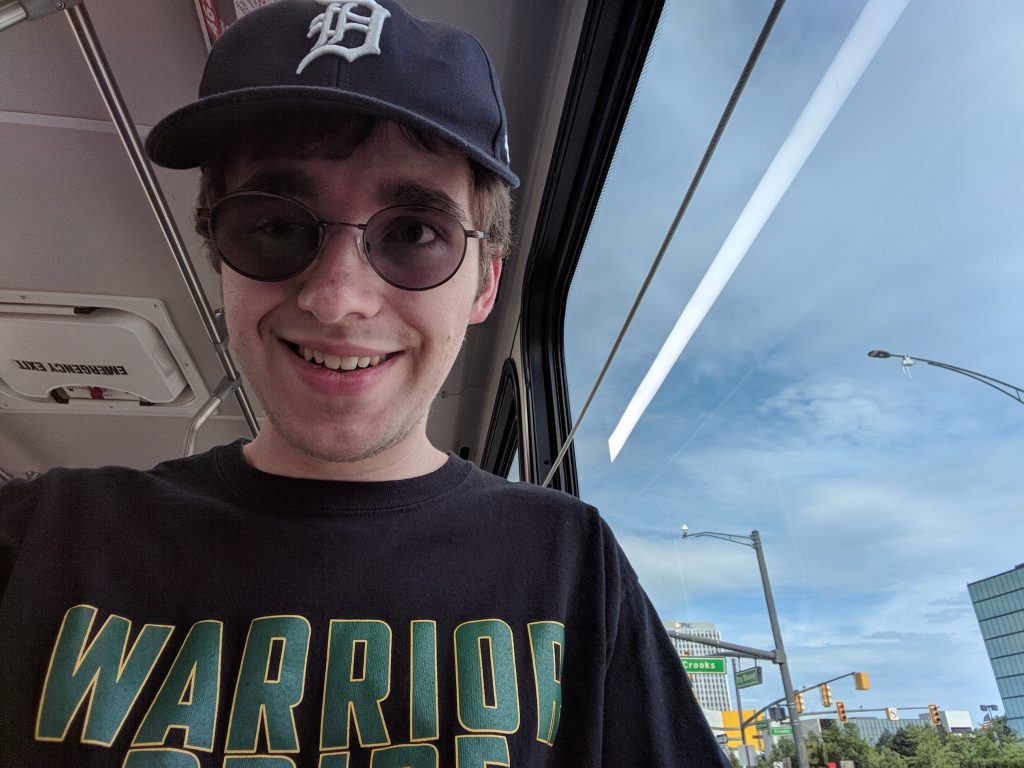 Accidents. Construction. Snowstorms. Ice storms. If the powers that be decide a blizzard during finals week is a surmountable obstacle, I've gotta get to class no matter what chaos is ensuing between my front door and the lecture hall. For my first few years of college, driving was my only option.
I completed three years of my undergraduate degree at Oakland University, traveling there by car as did the majority of students. In my third year, I moved from my parents' house in southern Genesee County to a condominium in Rochester Hills with three other students. At OU, parking is free, and after the move my travel time by car was just a few minutes, so I never sought an alternative to driving.
That all changed when I entered the pharmacy program at Wayne State University. My 5-minute commute became 50. A long-term construction project on I-75 made traveling through Metro Detroit stressful. My cherished free parking was replaced with a $222 price tag for structure parking downtown every semester. For the first time, I was discovering the challenges of an urban commute.
I started looking at other options. Last summer, I discovered FAST, SMART's express bus service from the suburbs into the city.
It only took one trip for me to become an advocate for public transit in Metro Detroit. I loved it. Parking was once again free, as FAST picks up at the Somerset Collection and a Park and Ride lot in Troy. Rather than wait for rush hour traffic to clear, I could travel through most of it on a bus with a WiFi connection and get some studying done along the way. I've submitted assignments, sent emails to professors, messaged friends, and organized notes for class without having to set aside any additional time. In a program as time-intensive as pharmacy, being able to work while in transit is extremely valuable.
I'll be in traffic for nearly an hour either way, why not make use of that hour and have some extra free time at home?
The best part is that the FAST routes are only in their second year of service. The buses are all brand new, and their ease of use and high frequency is drawing in a lot of new riders. Now that DART is online, riders can pay just $2 and ride as many routes as they want – any combination of FAST, local SMART, DDOT, or the QLINE – within a four-hour period. Regional transit is only getting better, and interest in expanding service to additional areas (such as Rochester and Rochester Hills) is growing. There is no better time for new riders to join the conversation.
From now on, I'll skip the parking pass. I've found a better way to go.
Want to read more? This is a shortened version of a full article I shared at this year's TRU Annual Meeting in February.