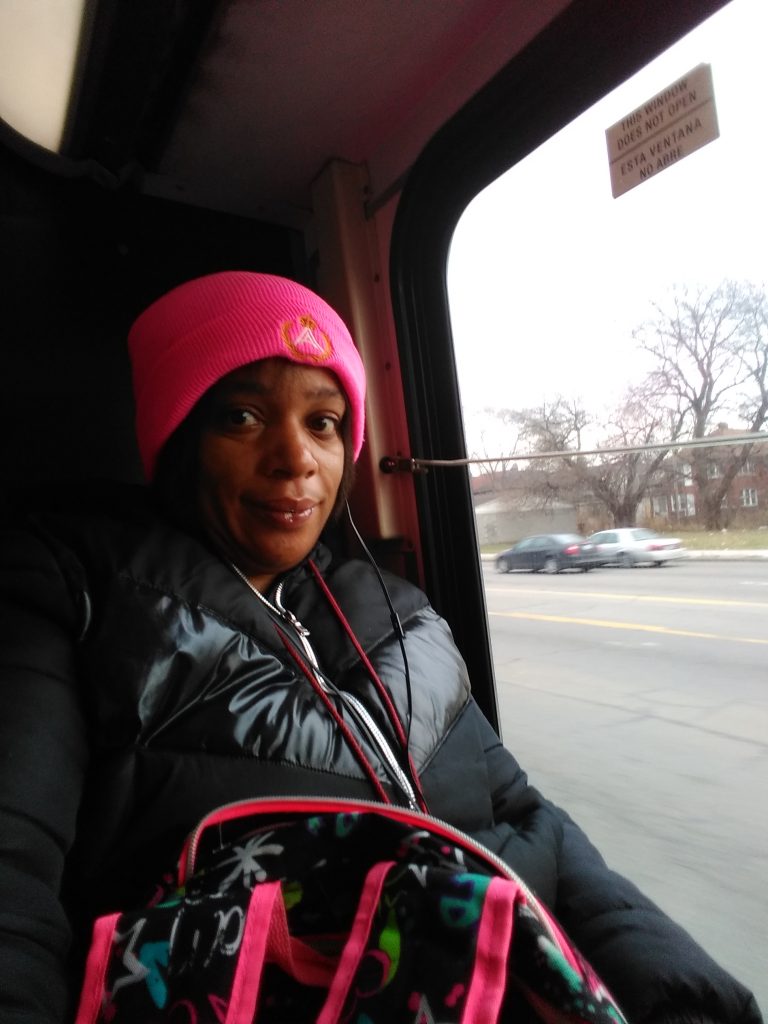 Tonika Williams first began regularly riding the bus and Lyft almost two years ago, and she highly recommends it. She has slashed her monthly transportation costs, while still getting everywhere she needs to go. And even better, Tonika has positive feedback for DDOT.
Tonika first switched to the bus and Lyft while reevaluating her priorities. Her youngest child had moved out, so she sought new opportunities. Eventually, Tonika decided she wanted to attend college, enrolling at Wayne State University. Commuting became an immediate barrier though, because Tonika was paying a lot of money to drive. "I had to think about my needs," she explains. She ultimately decided to put her education first, and chose transit alternatives.

When driving, Tonika's routine costs were extremely high, with insurance alone costing $300-$400 a month. Comparatively, a 30-day DDOT bus pass is only $75. After a year and a half, Tonika is still pleased with her transition. "I have saved so much!" she declares. The couple of hundred dollars she saves will surely be handy as Tonika begins school this August.
"..Try to be positive. The bus has improved a lot."
Tonika does not ride every day, more like four times a week. Still, Tonika has observed great improvements in DDOT service. To her, buses are on schedule, and there are more routes to choose from. "Riding is all about timing… Timing, location, and being smart about what you do." Tonika claims she is "on time every day," and still leaves the house "looking good."
"I am not a person to make things complicated," Tonika elaborates. "Just remember bus drivers are human, and try to be positive."
"Riding is all about timing…& being smart about what you do."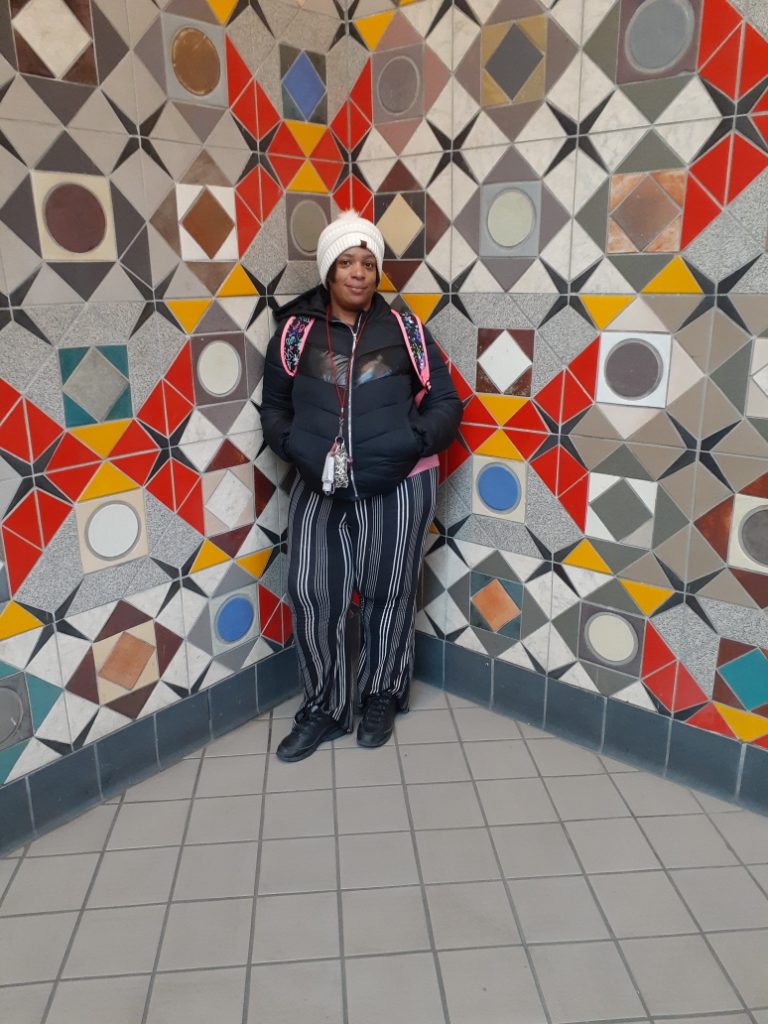 Tonika is also excited about the recently proposed Ann-Arbor- Detroit RTA pilot bus service. "I love Ann Arbor… there are more jobs, and the cost is the biggest deal in the world to me." In less than two years, Tonika's commutes became both increasingly functional, and completely carless. Switching to riding DDOT and Lyft helps Tonika get around, save money, and approach new opportunities. Seems like an option worth considering!