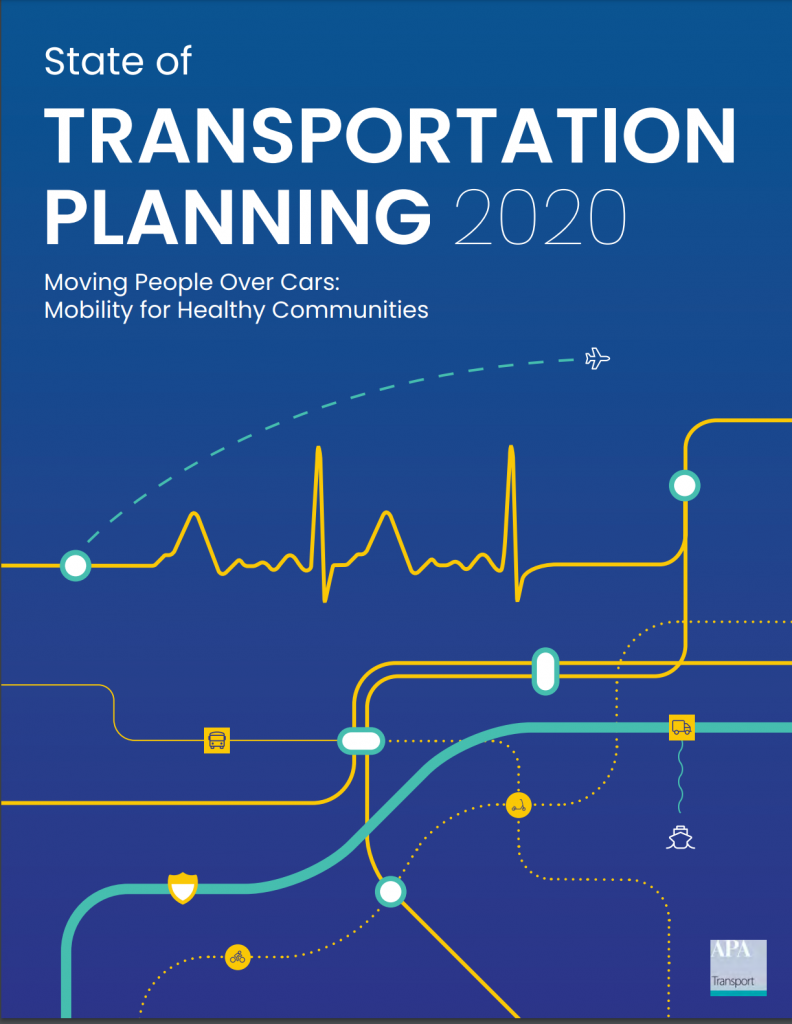 The American Planning Association is made up of 40,000 professionals who work in the development of communities — physical, economic, and social — at the local, regional, state and national levels. Every two years, they ask experts in the field to contribute to The State of Transportation Planning report that focuses on current topics in the transportation planning field. TRU's Executive Director Megan Owens was honored to be among those experts.
The State of Transportation Planning 2020 focused on "Moving People Over Cars: Mobility for Health Communities."
Its editors "hope this report starts new conversations, spreads new ideas and re-centers the narrative a on people-centered, climate-centered, justice-centered transportation revolution."
Megan's article in the chapter on Mobility for All focused on the role of bus service in an era of new mobility options, "Who Needs the Bus?" and summarizes:
the threat posed to transit by New Mobility,
the limitations of those new modes,
why buses remain essential,
how New Mobility can complement traditional transit, and
how to make buses the attractive option they can and should be.
The report is available here; here are the highlights: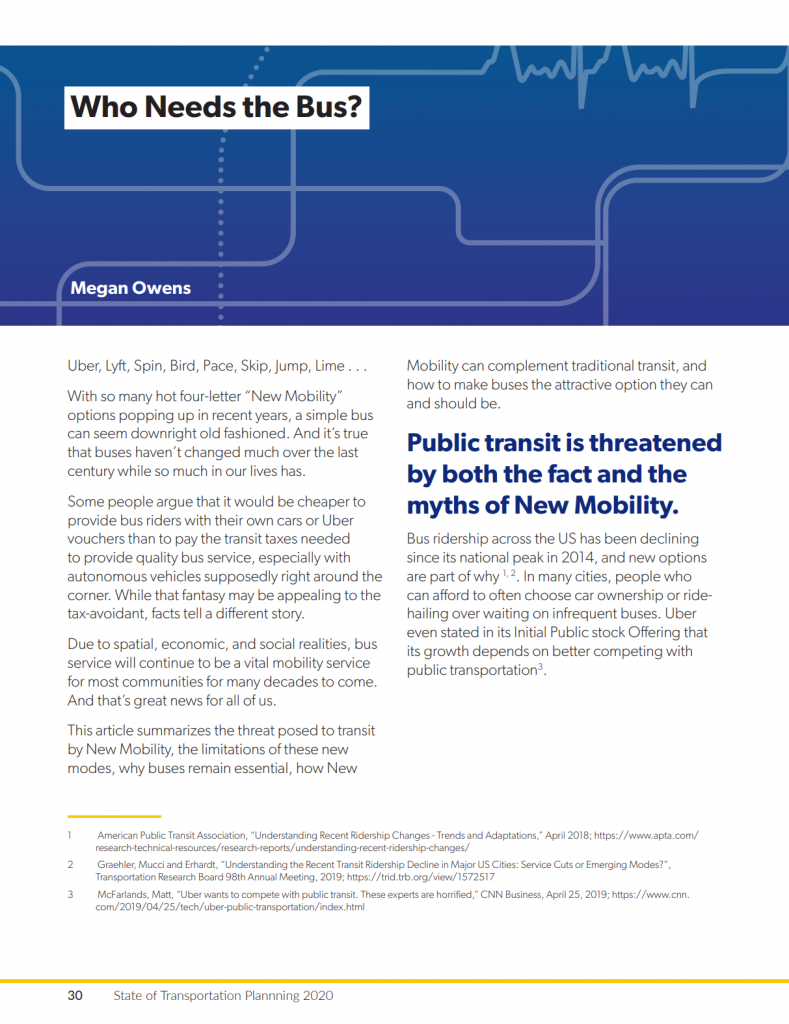 Uber, Lyft, Sping, Bird, Pace, Skip, Jump, Lime . . .

With so many hot four-letter "New Mobility" options popping up in recent years, a simple bus can seem downright old fashioned. And it's true that buses haven't changed much over the last century while so much in our lives has.

Some people argue that it would be cheaper to provide bus riders with their own cars or Uber vouchers than to pay the transit taxes needed to provide quality bus service, especially with autonomous vehicles supposedly right around the corner. While that fantasy may appeal to the tax-avoidant, facts tell a different story.

Due to spatial, economic, and social realities, bus service will continue to be a vital mobility service for most communities for many decades to come. And that's great news for all of us.

Megan Owens in "Who Needs the Bus?," published in The State of Transportation Planning 2020
While nationally relevant information, Megan featured metro Detroit examples to better tell this story:
Even the myth of Uber can threaten transit. For twenty years, voters in suburban Macomb County (just north of Detroit) consistently supported the property tax millage that funds their local bus service. But in 2018, the Michigan Taxpayers Alliance spread a specious claim that it would be cheaper to subsidize Uber riders for every bus commuter than to pay the transit millage. Given most residents' lack of personal experience with transit and the lack of a robust campaign articulating the value of transit, they almost succeeded – the millage renewal passed by just 38 votes (out of 150,000 cast). This demonstrates why transit supporters must more proactively refute false claims of transit's imminent demise.
Despite the provocative title, the article emphasized the importance of bus service, especially for the large population of people struggling to make ends meet: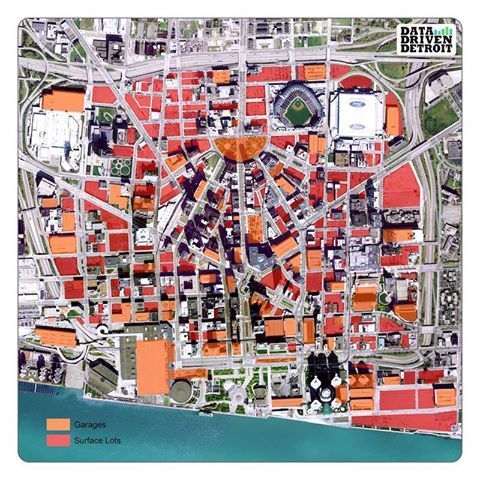 Cities need efficient density, which can never be accomplished with most people utilizing their own personal vehicles. My hometown of Detroit's big comeback is threatened by a persistent expectation that everyone should be able to drive everywhere and park cheaply near their destination. The never-ending press for parking – via parking minimums, low parking taxes, building demolitions for parking lots, etc – undermines the very density that creates the vibrancy Detroit seeks.
The article emphasized that "Buses work, when done right," and quoted Transit Center's Who's on Board? 2019 report about how to meet modern transit riders' increasingly high expectations:
Transit agencies can adopt all-door boarding to speed buses, use data-driven dispatching to improve bus reliability, and build shelters to give bus riders a more dignified experience waiting for the bus. Running more service on high-ridership routes or redesigning outdated bus networks for current travel needs will make transit more convenient for many riders. In cities including Seattle and Austin, these methods have made bus service competitive with driving, and ridership is going up.

"Who's on Board? 2019" report by Transit Center, as quoted in "Who Needs the Bus?"
It concludes by challenging planners and city officials to give bus systems the key investments they need to get significantly better:
Funding – consistent investment in buses, drivers, and mechanics
Space – operate in their own lane with signal priority
Respect – don't treat the bus like a last-resort service or that's just what you'll get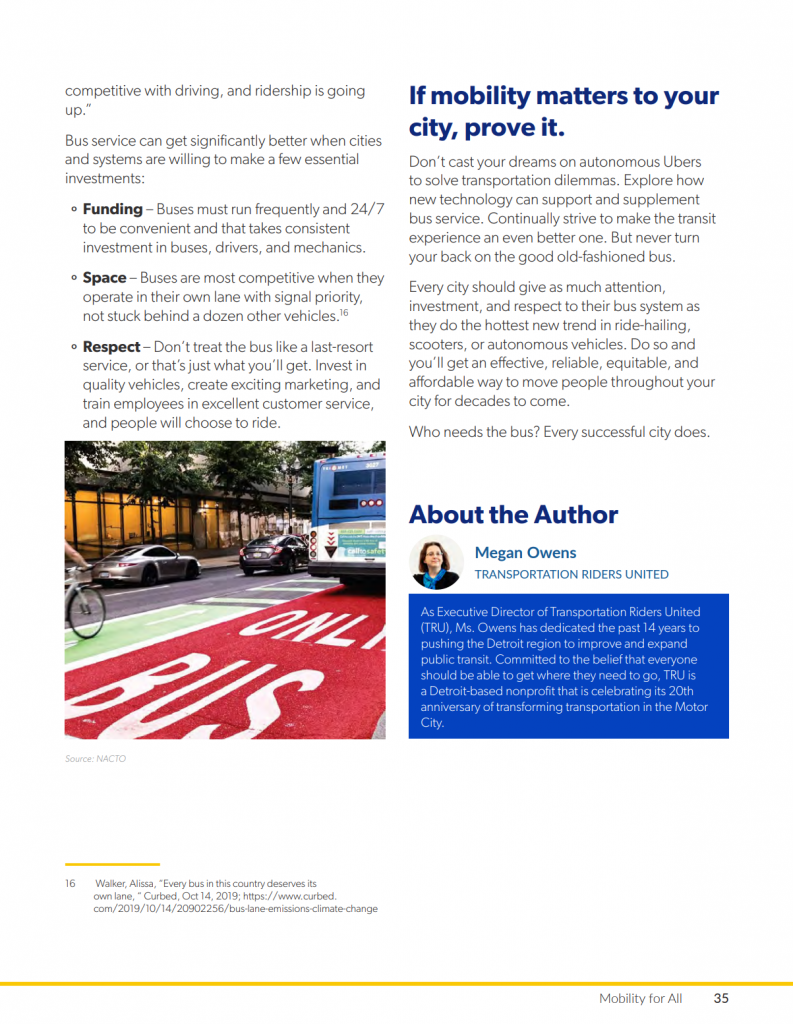 If mobility matters to your city, prove it.

Don't cast your dreams on autonomous Ubers to solve transportation dilemmas. Explore how new technology can support and supplement bus service. Continually strive to make the transit experience a better one. But never turn your back on the good old-fashioned bus.

Every city should give as much attention, investment, and respect to their bus system as they do the hottest new trend in ride-hailing, scooters, or autonomous vehicles. Do so, and you'll get an effective, reliable, equitable, and affordable way to move your people throughout your city for decades to come.
TRU thanks the American Planning Association for this opportunity and thanks our members and funders for making this important public education possible. This work is made possible with grant funding from United Way of Southeastern Michigan and the Sally Mead Hands Foundation.