While most transportation decisions are local, the federal government sets an important standard and shapes critical investments throughout the nation. For far too long, that federal direction has encouraged wasteful spending on wider highways with minimal transit support beyond occasional new buses.
The US House Transportation & Infrastructure Committee released their draft proposal for long-term transportation policy on June 3, 2020. The INVEST (Investing in a New Vision for the Environment and Surface Transportation) in America Act takes a markedly different approach to transportation policy that would begin to put outcomes—instead of price tags—at the center of our decision making.
The House is proposing significant changes to the core highway program by requiring states to prioritize road and bridge repair (and setting money aside for that purpose), measure and reduce greenhouse gases, improve access to jobs and opportunity with every dollar spent, and make safety—for everyone—paramount.

Many of the changes made on the transit side are also oriented around improving access, like incentivizing transit agencies to increase frequency rather than merely reducing operating costs, which can help provide better service where it's needed most, rather than just adding service in places where it's the most cost-effective."

Beth Osborne, Director of Transportation for America
TRU submitted a letter of support to the Committee leadership that shared what we especially like about it and ways it could be strengthened:
We applaud the alignment of this new policy direction with the principles put forward by Transportation for America for a transportation system works for people—with infrastructure in good condition, safer roadway design that will save lives, and access to jobs and services through multiple modes of travel.

Megan Owens, TRU Executive Director in a letter of support to US House Transportation Committee
Here are the principles advanced by our friends at Transportation for America which this new bill does a good job of advancing: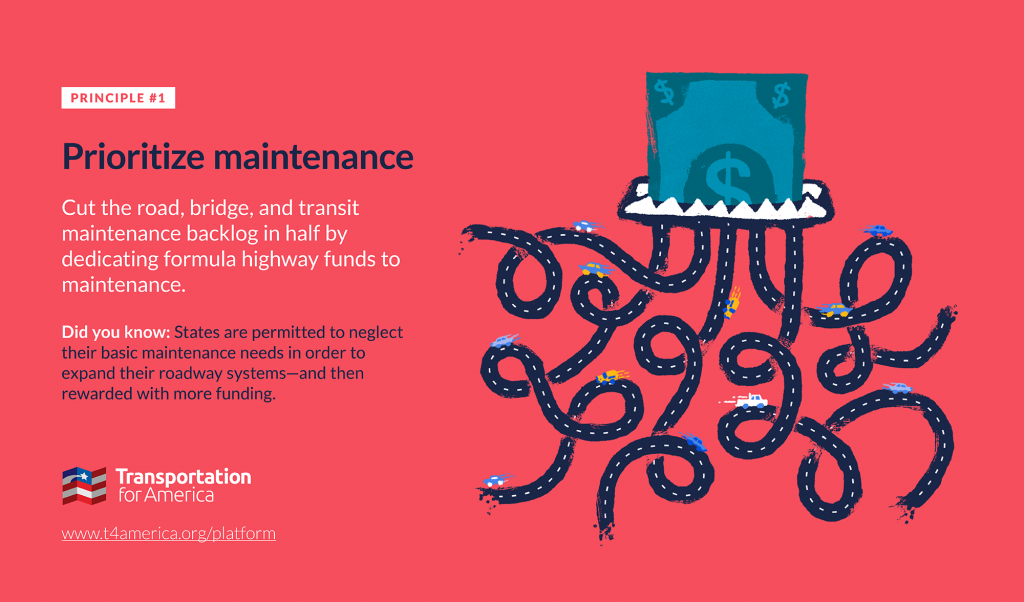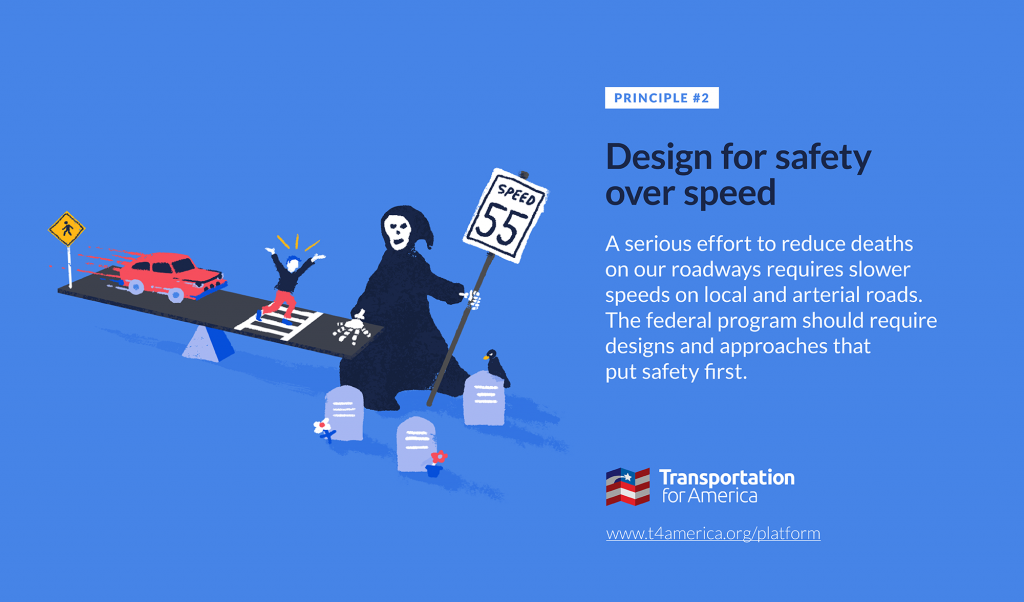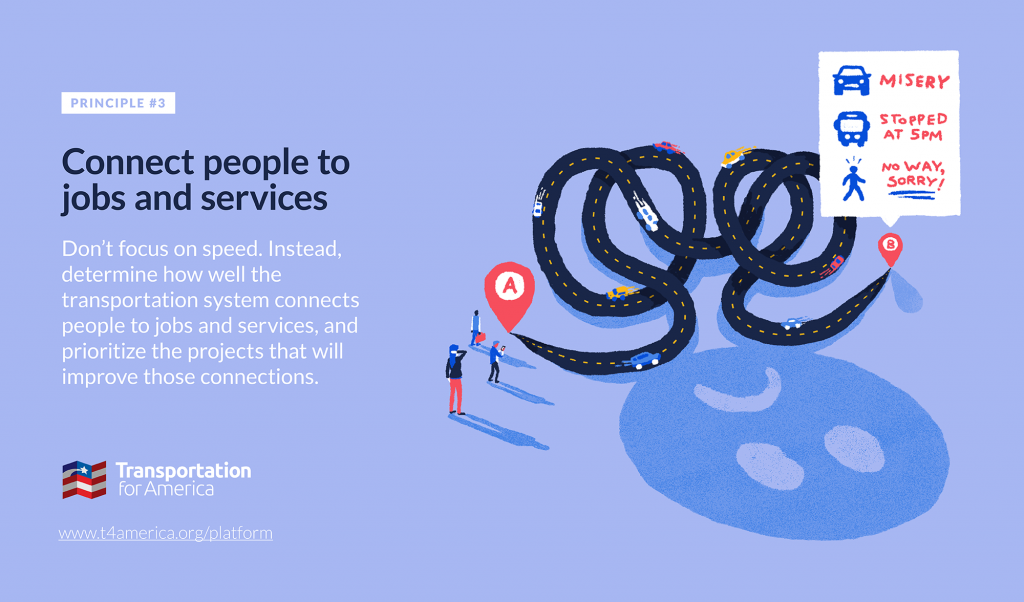 We especially applaud the requirement of measuring how well systems provide access for people who don't drive – because quick-moving car traffic is NOT an effective measure for access to opportunity, especially for people of color and low income families. It is important to penalize agencies that fail to improve access for people who don't drive.

While we strongly support the direction this bill takes, we urge you to further increase funding for transit, which has been so long neglected, especially in central parts of the U.S. We also ask that you tighten the language that ensures funds not be spent on roadway widening before maintenance needs are met.
This is just the first step in a long process towards a new federal transportation investment. But this is a great first step! Stay tuned for ways to help!