Public Transit is on the November Ballot!
MACOMB County Public Transportation Millage – a renewal of the 0.95 mill funding to keep the SMART buses rolling for another five years
While SMART has been serving Macomb County for more than twenty years, in 2018, the renewal proposal came within 40 votes of being defeated and all transit services ended in Macomb after a misleading right-wing ad campaign. [Commission resolution, passed 7/16/22 | Ballot language]
OAKLAND County Public Transportation Millage – a 0.95 mill levy for ten years to fund public transit throughout all of Oakland County
to:

Maintain existing SMART services, replacing its expiring millage;
Fund Oakland County, SMART, and rural transit providers;
Create new and expand bus routes connecting more of Oakland County; and
Expand services for seniors, veterans, and people with disabilities countywide.
It will not only renew existing SMART transit, it will finally extend transit into Novi, Rochester, and other communities where you currently can't go if you don't drive. This would be the largest expansion of southeast Michigan transit in decades. [Connect Oakland proposal | ballot language | Commission resolution and votes 8/10/22]
WAYNE Public Transit Authority Millage – renewal of the 0.994 mill funding in current Wayne County SMART communities for another four years
The SMART communities in Wayne County have long supported the millage renewal.
Public Transit Keeps Our Community Moving
Some of us ride public transit. All of us need it. We all depend on the essential workers who depend on transit buses.
Transit is essential for our seniors

who want to remain independent in their homes even after they retire from driving. Michigan is among the most rapidly aging states.

Transit is essential for working families

who struggle with the high costs of driving. Most families pay more than 20% of their household budget just on car payments, insurance, gas, and repairs. That cost can exceed 40% for low income families.

Transit is essential for small businesses

who need reliable workers who can work even if they don't drive or their car breaks down.

Transit is essential for our climate.

Transportation is the largest source of climate pollution, yet most Michiganders have few convenient options but to drive.

Transit is essential for vibrant communities

ensuring everyone can access their choice of jobs, homes, schools, shops, and everything our region offers.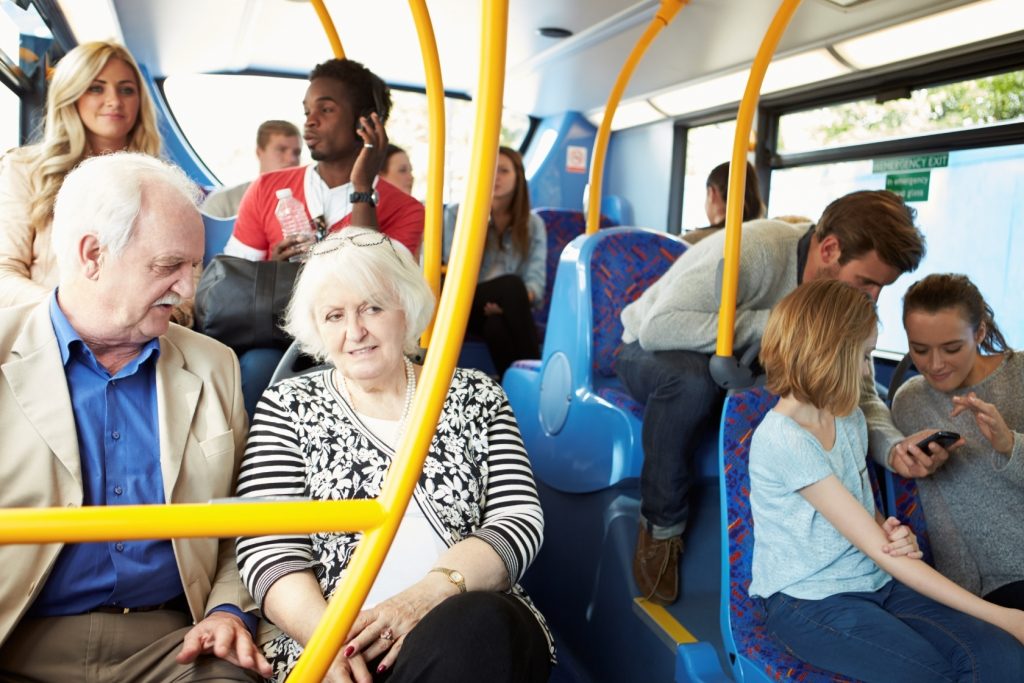 Transit is a Critical Community Investment.
The roughly one-mill property tax costs a family with a $200,000 home around $8/month.
In Macomb County, southeast Oakland County, and parts of Wayne County, this is not a new tax, but a renewal of existing funding.  
The Oakland County Public Transportation Millage replaces the existing SMART millage and extends funding across Oakland County for the first time, ensuring every part of the community has transit and enabling connections to places like 12 Oaks Mall and Cranbrook that are currently inaccessible by transit.
Just like we all invest in libraries, parks, and the fire department even if we don't personally use them, thriving communities invest in public transit as an essential community resource.
Help educate our region
Most people in the Motor City drive and know little abut transit, so TRU is leading an education and engagement effort in advance of the Public Transportation Millage votes. With partners throughout the region, we are hosting Transit Town Hall educational events, Transit on Tap social events, making presentations to civic and faith groups, hosting tables at community fairs and festivals, and enabling supporters to share information with their communities and networks.
Contact Joel@DetroitTransit.org if you'd like to join the effort.